Welcome to the Energy Lab 2.0
The energy transition raises many questions: How can energy be generated in an environmentally friendly way and stored efficiently? What happens when the sun doesn't shine and the wind doesn't blow? And what happens if more electricity is suddenly needed? To answer these questions, the Energy Lab 2.0 researches the intelligent interaction of various options to generate, store and supply energy.
Research for the Energy Transition
By 2045, climate neutrality is to be achieved. Meanwhile – by 2030 ­– greenhouse gas emissions are to be reduced by at least 65% compared with 1990.
However, wind or solar energy cannot be generated consistently everywhere. Energy is often needed far away from where it is generated, and peak loads can be expected at certain times.
This dilemma must therefore be solved because affordable and environmentally compatible energy should no longer remain a utopia.
As Europe's largest research infrastructure for renewable energy, the Energy Lab 2.0 finds answers to all these questions. Here, the intelligent networking of environmentally friendly energy generators and storage methods are investigated. In addition, energy systems of the future are simulated and tested based on real consumer data.
A plant network links electrical, thermal and chemical energy flows as well as new information and communication technologies. The research aims at improving the transport, distribution, storage and use of electricity and thus create the basis for the energy transition.
IAI @ "Bunte Nacht der Digitalisierung"
The IAI team is demonstrating its simulations at the Bunte Nacht der Digitalisierung (colorful night of digitization) in the Triangel at Karlsruhe's Kronenplatz. On two large touchscreen tables, simulations of measurement data on energy consumption or even energy production can be displayed. In addition, Mr. Bao from SecLabE shows which cyber attacks could be possible and how to simulate them in order to develop systems to defend against them.
Read more about "Bunte Nacht der Digitalisierung"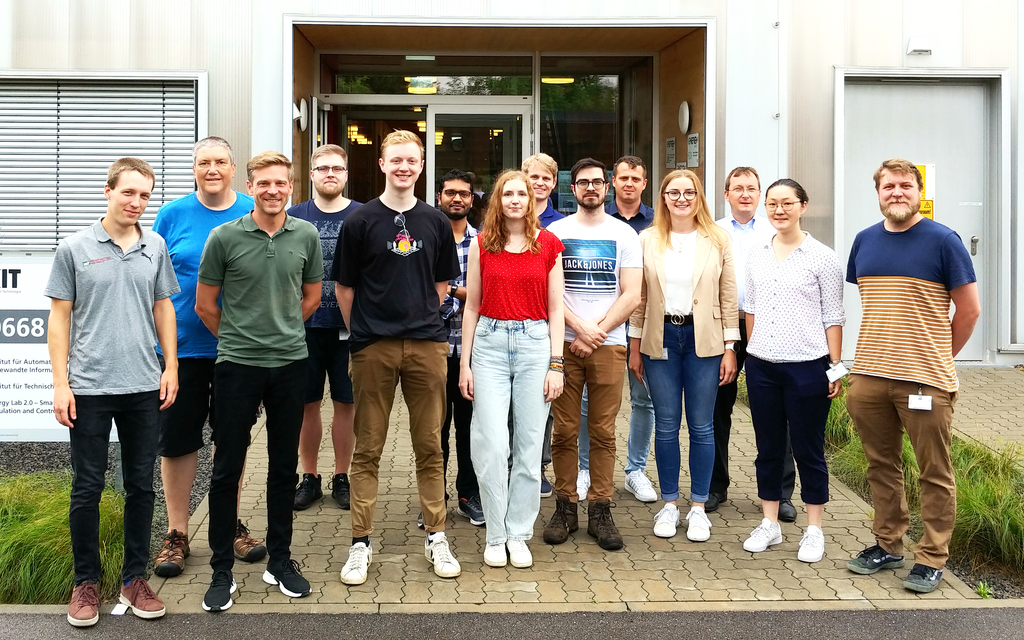 Kick-off: Smart Energy System Lab
With a kick-off event at the Energy Lab 2.0, the participating students were welcomed with a kick-off event on June 27th. In the weeks to come, the master students from the study programs of computer science, electrical engineering and information technology, mechatronics and mechanical engineering will devote themselves to four project topics from the field of energy systems.
Read more about the Project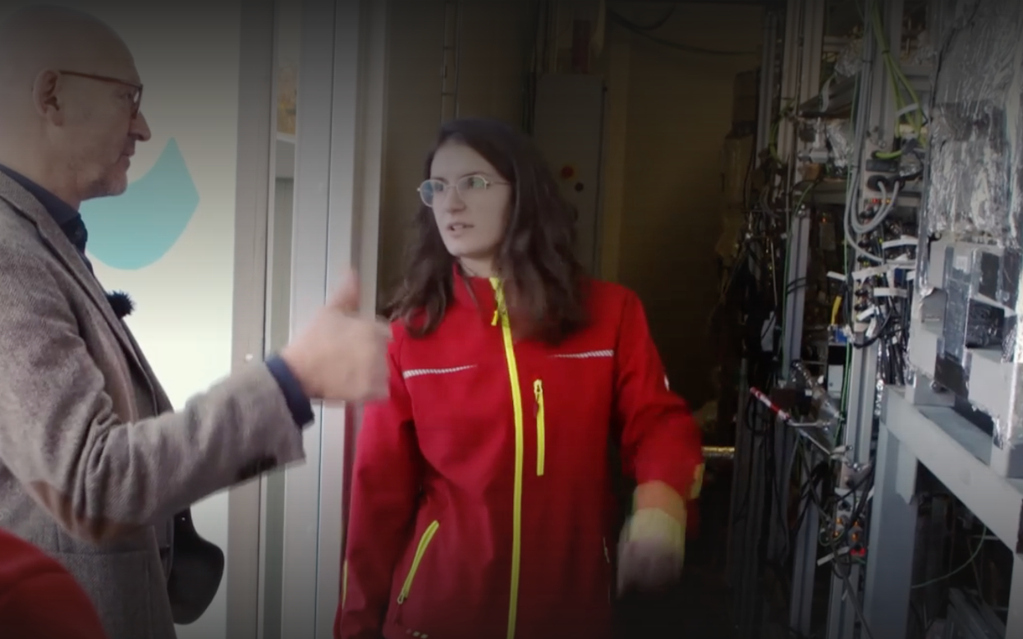 P2L as a Solution to the Climate Problem
The documentary "Wind as the engine of climate change" reports about the Energy Lab 2.0 starting at minute 46:46. In the context of this Arte documentary, the power-to-liquid process, in which CO2 from the air is converted into fuel, is presented as a possible solution to the climate problem.
Watch the Documentary (English Subtitles)